Hotel Info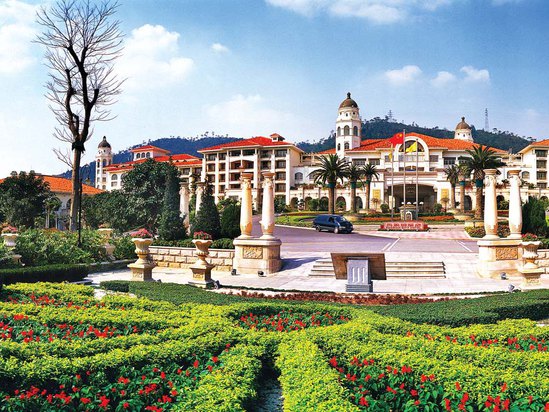 Phoenix City Hotel Guangzhou
is located in the Xintang section of Guangyuan East Road. It is a vast landscape-themed resort hotel and an international convention and exhibition hotel. It is close to Xintang Station of Metro Line 13, and there are large shopping malls (AEON, RT-Mart, Wanda Plazas, etc.), strategic location, convenient to popular shopping and entertainment centers throughout the city.
The in-room facilities at the hotel provide guests with a relaxing and comfortable stay. Very modern rooms with a wide balcony overlooking the magnificent lake and mountain scenery.
The hotel has more than 570 modern rooms and suites. The 1,558 square meters can accommodate 1500 people at the same time. It can be flexibly adjusted according to needs. It is equipped with high-speed internet connection and wireless Internet, audio / video equipment and other conference facilities. Highly flexible meeting spaces create endless possibilities for your banquet events.
Here is a variety of nutritious choices such as Vienna Western Restaurant Buffet, Fenghuangxuan Chinese Restaurant and traditional Chinese delicacies. After a busy day, let your body and mind relax at the Phoenix Hotel. The comfortable environment brings you a pleasant vacation experience, and the high-quality and unique services bring you a vibrant stay experience.